Ultraspec Screening Speculum x 25
Ultraspec Screening Speculum x 25
These Ultraspec speculum are a cost-efficient alternative for surgeries and healthcare practices, designed to be affordable, high quality and comfortable.
Features:
Fast, smooth-spinning nut - Easy, single-handed operation.
Large access opening - Increased visibility and improved access for instruments.
Unbreakable - When locked open, Ultraspec can be forced closed without breaking.
Large finger grip - Enhanced grip for ease of use.
100% recyclable packaging - Paper-free pouches.
Clinically clean - Individually packed in a controlled UK-manufacturing environment.
Available Sizes:
Small
Medium
Medium Long
Large
Millions of Ultraspec® Speculum used with ZERO reported breakages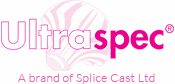 Ultraspec
®
Screening Speculum are individually packed within a controlled UK-manufacturing cleanroom environment, certified to ISO 13485:2003 Standards, just as the standard Ultraspec
®
Speculum, minus the costly sterilisation process that follows afterwards. This means that for most standard screening procedures,
a Clinically Clean speculum is safe to use
, thereby saving your practice money which can be spent on other patient needs.
So, What's the Difference?
Ultraspec® Screening Speculum is clear in colour, whereas Ultraspec® Vaginal Speculum is pink,
Ultraspec® Screening Speculum hasn't gone through the additional sterilisation process following cleanroom packing.
Ultraspec® Screening Speculum are made from the same high-quality materials and features the same non-breakable flex and large smooth-spinning nut as the standard Ultraspec®
The Ultraspec® vaginal speculum is the only UK-made speculum that can be forced completely closed without breaking.
Ultraspec® is unbreakable in ordinary use and reduces patient trauma and discomfort through its unique slender profile and non-rigid beak design, which flexes in situations such as a muscle spasm, where other brands of speculum would simply shatter.
Giving peace of mind to patients and clinicians alike, the unique "flex" makes procedures safer and more comfortable, together with the sleek beak and the large smooth-spinning nut, which opens the speculum at the optimum position and prevents accidental closure of the blades.
Use the lower part of the nut for a quick spin or the higher part for a slower, tighter lock.
The unique material used for Ultraspec® is not only stronger, it's lighter too.  Ultraspec® weighs up to 20% less than other speculums of its kind and is the environmentally-friendly choice.
Clinicians often comment on the 'large, smooth-spinning nut' which speeds up examinations and 'superior access opening' for improved vision and instrument access.
Designed specifically to meet the stringent quality, budgetary and functional requirements of surgeries.
Free delivery on orders over £75 (UK mainland only)
£4.99 for orders under £75 (UK mainland only)
£6.99 for Next Working day delivery
£10.99 for Next working day before 10:30am
All prices are Excl VAT
Orders Placed on Monday to Thursday before 3pm will be dispatched the same day (if all items are in stock)
Orders placed on Fridays before 12pm will be dispatched the same day (if all items are in stock)
All the above excludes Bank Holidays & Direct Delivery items
Items delivered direct from the Manufacturer may take longer.
If you wish to order a direct delivery item but need the item by a certain date, please call us on 01992 893 398 and we will endeavour to get a delivery time for you.
We can deliver Worldwide
International deliveries can take longer than the standard 2-5 working days
P&P charges may change. We will contact you before applying these changes and confirming your order
It is the customer's responsibility to confirm specific custom requirements for their country. MidMeds will accept no responsibility for customs refusal and all charges will be passed on to the client
30 Day money back guarantee, as long as the products are in their original condition (This excludes Furniture, Special Orders and Pharmaceuticals)
You will receive a full refund minus postage and a 3% credit transaction charge if you paid by credit card
For more information visit our help desk for FAQ